Product Description
The Deal
$5 for $30 to spend online ($90 min spend)
Discover all brands here
Choose from an extensive array of clothing products for men, women and children
Purchase stationery, gifts as well as travel accessories such as passport holders, travel pillows and wallets
Available to use on all brands, including:


Cotton On has grown to become a global fashion destination with more than 550 stores worldwide. Delivering the trends of the moment (always with a twist), Cotton On offers a diverse selection of womenswear, menswear and accessories.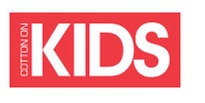 Cotton On Kids inspire, engage and excite our customers big and small with the best BABY, KIDS and TWEEN value fashion ranges and gift solutions to be lived and played in all year round. Categories include girls and boys apparel, baby apparel, activewear, dress ups, accessories, sleep, swim, gifting and bedroom – linen and accessories.


Cotton On Body was born from the recognition that girls wanted more than just outerwear. Launching with intimates and sleepwear in 2007 that keep true to the Australian lifestyle and adapt to global trends, Cotton On Body has now expanded into swimwear and activewear.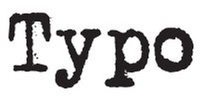 Typo started as a stationery brand, but is now so much more. They have evolved their offerings to include gifts, techware, décor and travel accessories. Containing a broad range of one-of-a-kind products has seen Typo become the ultimate gifting destination.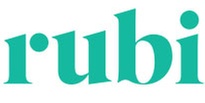 Rubi officially began back in 2008, when the team at the Cotton On Group saw a chance to take their apparel know-how one step further, helping Cotton On womenswear and Cotton On Body customers complete their look, head to toe. The team put their fashion cred and footwear addiction to work, to create a complementary range of shoes and accessories and opened stores dedicated to just that.


Supré is one of the most iconic brands in the female youth market. Established in 1984, they aim to provide an on-point, trend-led product, store environments, digital networks and brand experiences for a style-aware global girl with the power and passion to take over the world. Supré's focus is to embody, share and celebrate, at every touch point, what it means to be part of the girl gang.


Factorie offers street and casual fashion for girls and guys to foster a culture of creativity, individuality and freedom of expression. Their mission is to deliver new, accessible and on-trend products made for the restless generation.